Most boat owners like to sport a clean rig. The trick is to get the cleaning and maintenance finished so you can maximize your time on the water.
The Hull Truth
If you boat in saltwater, barnacles are your number-one enemy. Sure, bottom paint slows them down, but they still grow, especially on unpainted underwater boat hardware. With the boat out of the water, first scrape and/or power wash as many barnacles off as possible. Next, apply a marine product called On & Off (by MaryKate) and stand back and watch the remaining crustaceans dissolve. A clean boat bottom equals better performance on the water.
— Jim Favors
Fresh Water & Woolite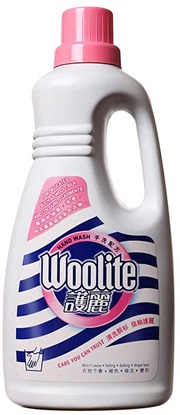 Eisenglass (clear flexible vinyl) should not be cleaned with an ammonia-based glass cleaner because the ammonia breaks it down and will dry it out. The best approach is to wash eisenglass with fresh water, add some Woolite for a second wash, then rinse. Dry the eisenglass with a soft cotton or microfiber cloth and apply 210 Plastic Cleaner or Plexus for long-lasting protection.
— J.F.
Slow The March Down
Wondering why you have so many ants or bugs aboard? Chances are they're using your docklines or shore power cord like corridors. Spray your lines with bug repellant or bug killer (but not over the water) and watch your onboard colonies depopulate.
— Ann Dermody
Keep Chemicals Out Of The Water
If you must resort to using stronger chemical cleaners like Lysol Mildew Remover to get tough stains out, wiping them off rather than hosing them off the surface will keep these harsh, nonbiodegradable chemicals out of the water.
— Natalie Sears, The Insider's Guide to Boat Cleaning and Detailing
Waterline Wars
Nothing's worse than leaving the boat ramp with a dingy waterline stain, but there's no reason to let that nasty stain linger. After hauling the boat, soak a sponge in vinegar and wipe down the water stains. Some will disappear immediately; usually what remains will be gone by the time you get home. Some stains require other products.
— Lenny Rudow
Road Rage
Few things are as upsetting as road tar and asphalt marks on your pristine white hull. And these can be extremely difficult to remove. At least, they are if you don't know that oven cleaner will eat them right up. Be sure to rinse the hull thoroughly after using this stuff, and don't get it on vinyl pinstriping.
— L.R.
Skin Deep
Surface rust can be taken off metal and fiberglass with a paste made of water and baking soda (50-50). Rust that's more than skin deep, however, requires a potent cleaner containing oxalic acid. Find several to choose from at West Marine. Always remember to thoroughly rinse it away after the rust disappears because the acid can damage metals and fiberglass if left on too long.
— .R.
Rain, Rain, Go Away!
I use Rain-X on my boat's exterior glass. Once Rain-X is applied, I find the glass doesn't attract or retain hard water spots as easily, and unless I'm in a downpour I don't need to run my wipers because the water simply slips off the glass.
— J.F.
Tart Up Aluminum
Dissolve two tablespoons of cream of tartar in one quart of hot water, and use it as a polish with a soft cloth.
Gregg Nestor, The Trailer Sailer Owner's Manual
Preventive Maintenance
If you want a clean windshield when you arrive at the boat ramp after a long haul down the road, simply cover your windshield with a strip of plastic wrap before leaving home. Secure it well. When you arrive at the boat launch, peel the plastic wrap off and unavoidable bug splatters and road grime will peel away with it.
— L.R.
Cockroach Killer
Use equal parts baking soda and powdered sugar. The sugar attracts them and the baking soda kills them. Editors' Note: Cockroach hotels are another option.
— G.N.
Clean And Green
Save major cleaning jobs for when the boat is out of the water. When using cleaning products keep them near the center of the boat to reduce the chance of an overboard spill, and when performing bigger jobs on land, try to conduct the work as far from the water's edge as possible.
— Susan Shingledecker
Don't Forget The Canvas
Every time you wash your boat with a soft deck brush, use the same brush and soap on the boat cover or other canvas, which will keep canvas clean for a long time.
— Natalie Sears, The Insider's Guide to Boat Cleaning and Detailing
Fog B Gone
When acrylic windscreens and opening ports become foggy looking from countless tiny scratches, buff them out with regular toothpaste (not gel). It has just the right amount of abrasives to buff out those scratches without making a bunch of new ones. All it takes is time, elbow grease, and lots of circular motion with a cotton rag. Try out on a small spot first.
— L.R.
Stain Magic
Magic Eraser, a Procter & Gamble Mr. Clean product, is a great tool to have on the boat. It gets rid of stubborn stains, skid marks, and streaks on just about any surface. I use a Magic Eraser pad for nonskid deck areas. You'll need to rinse your work area as you go; if it remains in contact with an area for an extended time, its "magic" will remove a waxed finish.
— J.F.
Remove Rust Stains From Dacron Sails
Here's a tip reminiscent of Heloise, but it works. Rust stains on Dacron sails yield to a gritty mixture of salt and lime juice — fresh-squeezed or out of a bottle. Sponge the juice/salt mixture onto the stain and let it sit in direct sunlight for an hour or more. Fresh stains disappear like magic. Older stains can be more stubborn and require multiple applications.
— D.C.