Foss Harbor Marina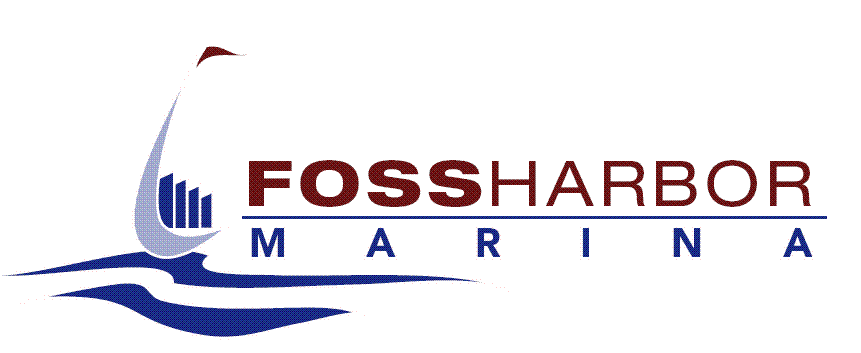 821 Dock Street

Tacoma, WA 98402

253-272-4404

Manager/Dockmaster Name:

Ian Wilkinson

Member Discounts:
Since 2001, the Foss Harbor Marina has replace all open moorage slips and the electrical service. We had a new fuel dock installed three years ago with brand-new fuel tanks as well. The marina store was remodeled this year. The City of Tacoma is currently rebuilding the esplanade on the North side of our upland property. The rest of the marina upland is slated for a new esplanade in the near future. We have quick access to South Central Puget Sound to begin your boating adventures. The Foss Harbor Marina is a participating marina in the Puget Sound Passport Program, where you can win prizes for staying at various marinas in the Puget Sound. The marina has several events throughout the year including: summer BBQ's, Summer Movies, Halloween Costume Party, Christmas Boat Decorating Contest, comedians, and much more. We have an ideal location for visiting all the local & internationally known museums, such as the Museum of Glass.
BoatUS Member Discount Details
$.10 Off per Gallon of Fuel
Hours
In Season:
M - Su 8:00AM - 7:00PM
Additional Information
Museum of Glass, Washington State History Museum, Tacoma Art Museum, Future Home of the Lemay Car Museum, University of Washington Tacoma Branch, Point Defiance Zoo & Aquarium, Chamber's Bay Golf Course, Emerald Queen Casino, Tacoma Dome, Foss Waterway Seaport

We are located on the Southwest Corner off of Commencement Bay on the Thea Foss Waterway, formerly known as City Waterway. As you enter the waterway, you will see two large green warehouse buildings on the West side of the channel. After you pass the second warehouse, which is the Foss Waterway Seaport Building, you will see covered moorage docks on the west side of the channel. This is the northern boundary of the Foss Harbor Marina. After you pass the covered moorage, the next dock is our fuel dock where you will currently see a Shell sign. You may tie up here temporarily while you take care of moorage paperwork at the marina office, which is directly up the ramp. Water depth is not an issue in the channel or at any of the docks.

Lat. - 47.15.25
Long. - 122.26.2
71
Yes
variable
408
Telephone, Cable TV, Fresh Water
No
Laundry Services, Picnic Area, Restrooms, Showers
No
Boat Parts & Supplies, Groceries, Ice, Bait, Tackle
Local Transportation
Please contact business before arrival to verify all information and discounts. Members must present their valid BoatUS Membership card on arrival in order to receive discounts.