Monroe Harbour Marina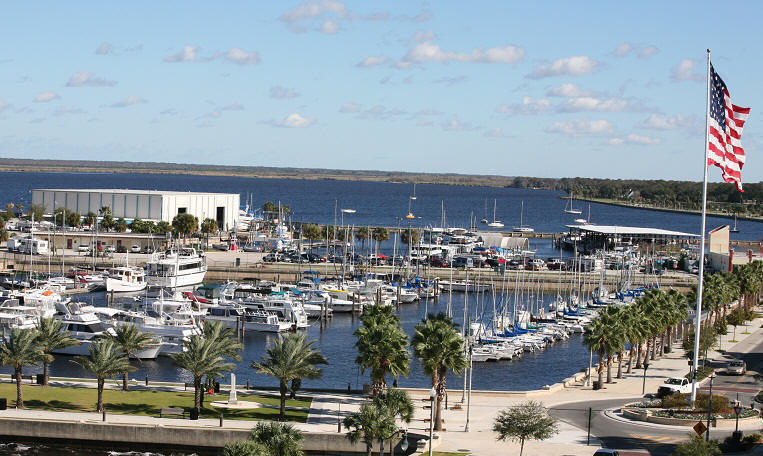 Monroe Harbour Marina is a large marina with two basins situated on two sides of a peninsula. This is a fresh water facility with no tide or current. Ashore, historic downtown Sanford with its shops & historic buildings is a few blocks away.
BoatUS Member Discount Details
Free Pump-Out for BoatU.S. Members
25% Off Transient Slips (Daily Rate) $25 Min./Day
$0.10 Off per Gallon of Unleaded Fuel (cash only)
Hours
In Season:
M - F 8:00AM - 5:00PM
Sa - Su 11:00AM - 5:00PM
Additional Information
Lunch & Dinner Cruises.

As you enter Lake Monroe, head east and go to junction channel marker "8", take the channel heading southeast to marker "5", this will place you at our west basin.

Lat. - 28.48.55
Long. - 81.15.51
None
Yes
5
232
Wi-Fi, Fresh Water, Pump Out
No
Laundry Services, Parking: Free, Picnic Area, Playground, Restrooms, Showers
Yes
Boat Parts & Supplies, Boat Repair, Boat Storage, Haul Out, Ice
Local Transportation
Boat
Please contact business before arrival to verify all information and discounts. Members must present their valid BoatUS Membership card on arrival in order to receive discounts.