Coverage for All Boat Types
Fishing & Watersports Gear
24/7 Claims Service
Flexible Premium Payment Plans
24 Hour Dispatch Services
Over 300 ports & 600 Towboats
Lowest Prices, Inland & Coastal
Fuel Delivery, Jump Starts & More
Fuel Discounts At Marinas
Savings at West Marine
Voice for Boaters on Capitol Hill
Award Winning Magazine
Happy 50th BoatUS!
BoatUS proudly remains the single source of exceptional service and savings for the nation's boaters. Take a look back with us through five decades of innovation.
Read more…
BoatUS Publications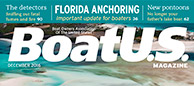 Stay up-to-date on the issues that affect every boater!
Maintenance advice, skill-building, and product reviews.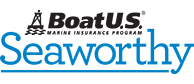 Guide to safe boating and now part of BoatUS Magazine.