'Tis the season for gift wrapping cool new gear for the boaters in your life.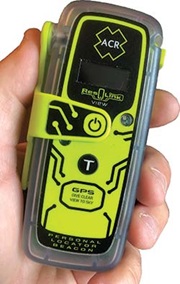 Beacon Of Hope
Ideal for those who like to boat solo, the ResQLink View is a personal locator beacon (PLB) from ACR that's designed to be worn on a belt or attached to a life jacket. MEOSAR Compatible (MEOSAR stands for Medium Earth Orbiting Search and Rescue), the beacon operates on the 406 MHz frequency making it effective anywhere on earth. This buoyant PLB requires no subscription and includes a digital display providing live status and GPS coordinates. Other features include a five-year battery life, infrared strobe, and an operational life, once activated, of 28 hours. $359.95 | acrartex.com
Heads Up
Headlamps are great for working on and around the boat — ideal for baiting a hook in the early dawn, or peering into the bilge to find that essential dropped screw. Super bright with an impressive run time of 120 hours from a set of four AA batteries, the Storm375 from Black Diamond could be the ideal boating companion. In addition to the main white beam, there is also a red light, great for maintaining night vision while carrying out crucial onboard tasks. Waterproof to IP67, it can stand up to the occasional dunking and still carry on shining bright. $49.95 | blackdiamondequipment.com
Down Buoy
With all the holiday excitement, it's easy to forget the family pet.
Scupper will have lots of fun with this throw toy from Mystic Knotworks. Available in three colors — navy, gray, and white — the toy consists of a monkey's fist made around a tennis ball so it will float if (when) it goes in the water. The toy is 12 inches overall including the loop handle that features whipping around the handle close to the ball so it won't come unraveled the first time your pet grabs it. Also, check out Mystic's other beautiful knot-work gifts and décor items. $18 | mysticknotwork.com
It's A Drag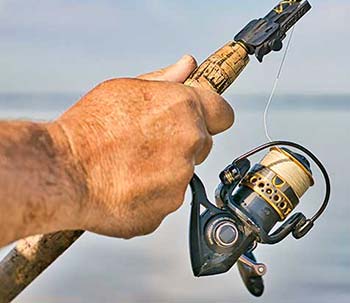 The GhostDrag is designed to replace expensive bait-running reels. This nifty little item clips to your rod and holds the line in place in a hair-trigger quick-release mechanism that provides "21 times less tension than some bait-running reels," so fish can take the bait then swim off none the wiser — until you close the bail and set the hook. The tensioner is adjustable, the GhostDrag is rated for both freshwater and saltwater use, and it can be adjusted to trigger from 0 to 4 ounces. $24.99 or three for $65.97 | ghostdrag.com
Dock, Unfold, Go!
The Crosstown is a folding bike that's comfortable to ride. It's an easy-to-use full-size folding bike that will take up less room aboard than a conventional cycle for cruisers who like to explore ashore. Features include seven speeds, wide 35-mm tires, and a comfortable cushioned saddle. Aluminum components resist corrosion, critical to any onboard equipment. With an upright riding position and easy seat height adjustment, the bike is suitable for both men and women. $659.95 | montaguebikes.com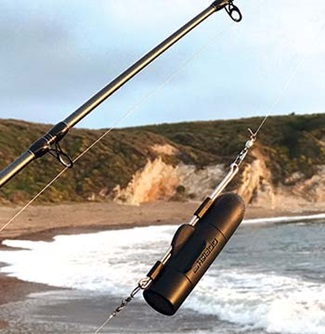 What Lurks Below?
Our fishing editor, Lenny Rudow, had one of these GoFish Cams to test and found it "was difficult to cast, loses the Wi-Fi link with some regularity, BUT ... it was a HECK of a lot of fun to play with!" Gimmicky items like this may cause you to catch fewer fish because they interfere with fishing or take so much time to fiddle with, "But that doesn't mean they aren't cool to have," Lenny says. "Even as a diehard angler, I had a ball grabbing underwater videos with it!" $239.99 | gofishcam.com
In A Lather
The Casco Bay line of artisan soaps will be a welcome stocking stuffer this holiday season. Enticing names such as white cedar, blueberry creek, and wind and water give a hint of the fragrances. Made using all-natural ingredients, the lineup also includes specialty soaps for shaving, pet washing, and laundry. Starting at $4.25 | ­cascobaysoap.com
The Gift That Keeps On Giving
As a BoatUS member, you already know the value of your membership. So why not share the love and provide a membership to a boating family member or friend? Basic membership starts at just $24 per year and includes six issues of BoatUS Magazine along with dozens of valuable services, savings, advocacy, and expert advice. Add unlimited TRAILER ASSIST® for $14. If you want to go all-in for someone you care about, add Unlimited On-Water Towing for $85 (freshwater) or $159 (saltwater). Purchasing is easy: Visit BoatUS.com/Gifts or call (800) 395-2628.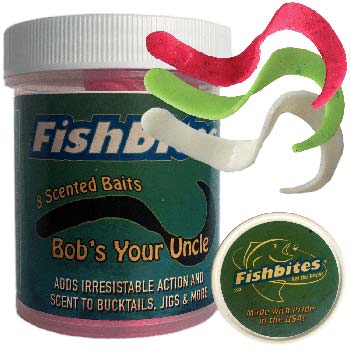 Irresistible Bait
Want to see an angler's eyes light up as he or she digs through stocking stuffers? Drop in a bottle or two of Bob's Your Uncle artificial pork rinds from Fishbites. Like the original pork-rind strips used to dress bucktails and feather jigs, Bob's Your Uncle strips wiggle and wave in the water, but have the added attraction of Fishbites added flavor. Super-rugged, they';ll last through the attacks of numerous toothy fish. Available in white, chartreuse, and red; each jar contains eight rind-like strips. $8.99 | fishbites.com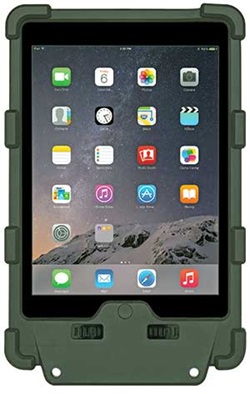 Port Whole
An iPad, when loaded with navigation charts, is hard to beat. The downside is finding a suitable installation location and plugging in a charger. The LaunchPort Rugged System from iPort addresses these issues. The iPad is housed in a rugged, protective, waterproof case, not too dissimilar to many on the market, but the smart part is that the case connects to a powerful magnet containing an induction charger that also holds the iPad in place, even in the roughest conditions. The manufacturer says up to 10.6 Gs of force, and I believe it — this thing really sticks! $499 | iportproducts.com
Light Up The Night
The Aurora Sport is part action camera and part night-vision scope. Water-resistant, the Sport is capable of shooting videos in 720p resolution at anything from 7.5 to 60 frames per second in addition to stills. In truth, the images and video are not ultrasharp but fine for sharing on social media and displaying on your phone. What is significant is the ability to use the Sport as an infrared night scope, making this a perfect gift for boaters who do a lot of nighttime navigation. Switch between monochrome and color to make spotting that unlit buoy or sailboat a piece of cake. Peering through the scope literally turns night into day, making the Aurora Sport both a fun gift and a great aid to safer boating. $359 | sionyx.com
Better Than Barefoot
Boating while barefoot is a time-honored tradition, but there are plenty of hazards to stub your toe or cut your foot both onboard and ashore. Watelves are part shoe, part wetsock, and all comfortable protection for your feet. These super-lightweight yet sturdy water shoes have a rubber sole to prevent slipping onboard, better grip ladder rungs, and protect your feet as you decant from the dinghy onto some rocky shore where you can change into dry shoes. Available in a plethora of colors and sizes. Suitable for men, women, and kids. $16.99 and up | watelves.net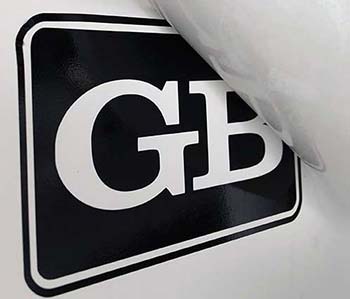 Stuck On You
Some Members don't realize that BoatUS has its own graphics department . They can print just about any logo, boat name, or design onto self-adhesive films for attaching to your boat. From a custom logo, to a special bootstripe, to a boat name in fancy gold lettering — if you can dream it, they can print it. Prices vary | BoatUS.com/Graphics
BoatUS Members save 20% using the code HOLIDAYS at checkout.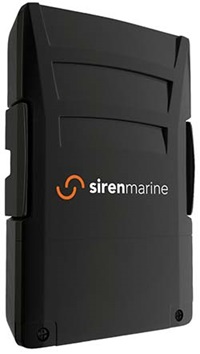 Siren Of The Sea
In Greek mythology, sirens lured sailors to shipwreck with music and song. Thankfully, products from Siren Marine do the opposite, and protect your boat. For instance, their MTC black box can be connected to various sensors that monitor things like high-water alarms, intruder alerts, temperature, and battery status. The system is essentially a la carte, so can be tailored to suit the needs of any boat owner. With the right choice of sensors, it's possible to turn on lights, activate bilge pumps, or power up the A/C all from the convenience of a smartphone app. To make full use of the system, you'll need to purchase a monthly, seasonal, or yearly subscription. From $599 | sirenmarine.com