Unlimited Boat Towing Just 55¢/Day
"These guys are the heroes of the boating world! Concerned, polite and thorough. Thanks for the GREAT service."

Chris Monahan, Springfield, VA – Member Since 2005

"Unlimited Towing is the best money you could possibly invest in for your vessel and your own peace of mind on or off the water."

Danny Lozano, Harlingen, TX - Member Since 2012

"Easy, courteous and professional; what more could you ask! I really appreciate the service and great price."David Rigsby, Catlettsburg, KY
Member Since 2010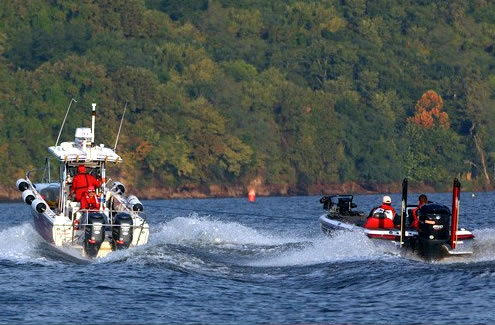 "Easy, courteous and professional; what more could you ask! I really appreciate the service and great price."David Rigsby, Catlettsburg, KY
Member Since 2010
BoatUS Pays 100% for:
On Water Towing
On Water Jump Starts
On Water Fuel Delivery
Soft Ungroundings
BoatUS has the largest coast-to-coast commercial towing network. With over 300 ports and over 600 TowBoatUS boats standing by, assistance is never far away.
Get Towing
BoatUS Towing Service Includes:

24/7 Dispatch
Toll-free towing assistance with centers from coast to coast.

Service For Every Boat
ALL recreational boats you own, borrow or charter!

Towing Service
Complete service from a breakdown on the water to your port of choice.

Trailer Assist
Roadside assistance for your trailer and towing vehicle up to 100 miles from breakdown for an additional $15/yr.
FREE Smart Phone App
Share your location, view latitude & longitude and easily call for boat towing assistance.

BoatUS Membership
Includes over 25 Additional Benefits & Discounts, including marina discounts and highest level of West Marine rewards.
Keep Your Cool on the Water
Get Towing
Or Call: 800-395-2628