Towing Service Agreements
BoatUS Towing Services provide a range of paid services to assist you on the water and on the road. Click the categories below to view and print BoatUS Towing Service Agreements for benefits and restrictions.
Captain Sharpley traveled over 40 miles in treacherous waters to reach us, arranged for our overnight accomodations, then took care of finding a mechanic for our boat!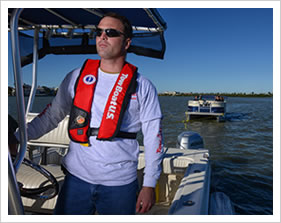 More Boaters Choose BoatUS
than any other on-the-water towing service.