Anchor Pointe Marina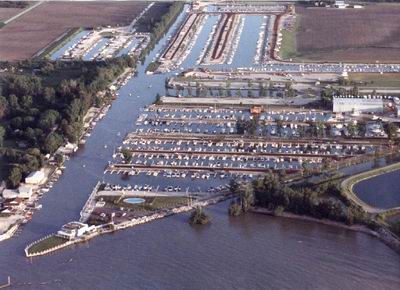 Anchor Pointe Marina offers boat owners a casual marina atmosphere in a natural setting. We have convenient channel access directly to Lake Erie and amenities such as an in ground pool and The Bilge Restaurant & Bar with panoramic views of the lake along with indoor and outdoor seating. We are less than a 40 minute boat ride from downtown Toledo and no more than 90 minutes to Put-in-Bay, Kelly's Island, and Cedar Point Marina. The marina also has drive up fixed and floating docks with water and electric are available for both sale or rent. Transient dockage is also available.
BoatUS Member Discount Details
25% Off Transient Daily Slips
Free Pumpout with 50 gallon or more fuel purchase
Hours
In Season:
W - Su 9:00AM - 5:00PM
Additional Information
Anchor Pointe is located in a more rural setting. Maumee Bay State Park is located just five miles from the marina. They offer a sandy beach, golf course, biking trails and hotel on site. Crane Creek, Magee Marsh and the Ottawa National Wildlife Refuge are also nearby where the bird watching is abundant. A new wetlands metropark with miles of boardwalk will be opening in 2018.

From the water intake go 217 degrees for 2.45 miles. The Bilge Restaurant & Bar sits directly ahead on the point. A long stone breaker wall will be on your right. Stay left of the breaker wall. Buoys mark the channel. Channel depth around 7 feet. Dockside depth approximately 6 feet.

Lat. - 41.40.15
Long. - 83.17.17
Yes
5
500
Fresh Water
No
Dining Services, Laundry Services, Parking: Free, Picnic Area, Pool, Restrooms, Showers
Yes
Boat Repair, Boat Storage, Ice, Storage: Indoor, Storage: Outdoor
Please contact business before arrival to verify all information and discounts. Members must present their valid BoatUS Membership card on arrival in order to receive discounts.